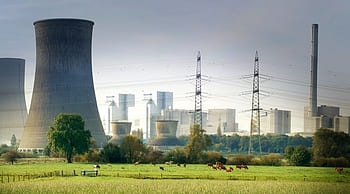 09 Jun 2020
Directrices para Disponibilidad Reducida de Personal
Chubb Seguros
Ver más >>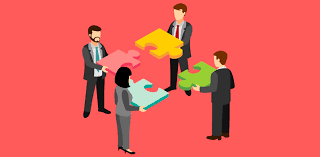 05 Jun 2020
Ver más >>

28 May 2020
Documento elaborado por la Unión Industrial de la Provincia de Buenos Aires con el apoyo de la Caja Seguros y la Asoc. de Administradores de Riesgos de la Rep. Argentina
Ver más >>
28 May 2020
Documento de la Asociación de Administradores de Riesgos de la Rep. Argentina
Ver más >>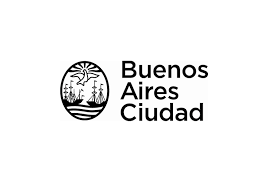 22 May 2020
Comprende la actividad aseguradora en general, incluye a peritos y liquidadores
Ver más >>

22 May 2020
El Ministerio de Salud de la Provincia aprobó el Protocolo de preparación para la respuesta ante la contingencia de enfermedad por Coronavirus 2019 para el sector público, privado y de seguridad social (RESOLUCIÓN Nº 694-MSALGP-2020). Dicho protocolo reemplaza al anteriormente aprobado.
Ver más >>

22 May 2020
La elaboración fue dispuesta en el ámbito del Comité de Crisis
Ver más >>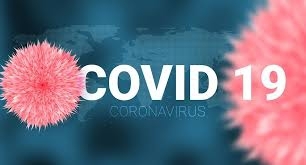 31 Mar 2020
Ver más >>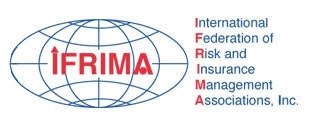 30 Mar 2020
Ponemos a disposición ya que es útil a toda nuestra comunidad para hacer frente a la situación actual
Dear Fellow Risk Management Professionals, I do not wish to divert your attention from the urgency of your work around Covid-19 with trivial matters. However, I felt that I should use this opportunity to communicate with you. Over the last fortnight, I was in contact with fellow risk professionals around the world. Although it was good to communicate with them, the sad reality is that we are all in a similar position. Like many of us, they are also struggling to make sense of this situation that none of us have experienced before. I know that most Risk Managers had some form of medical emergency on their risk registers, whether it is a pandemic like Ebola or SARS, or whether it is a lifestyle disease like HIV/AIDS or hypertension. Most of our Business Continuity Plans would have addressed these medical emergencies, especially in terms of Business Continuity Plans for individual units or even the Head Office. Very few plans addressed an organisation-wide medical emergency and no-one foresaw the situation we are currently in. The wise words of Abraham Lincoln come to mind, where he said "It is in times of untried emergencies that the native mettle of man is tested." Those words certainly apply to us as Risk Managers during these times. This is the time for the Risk Management fraternity to show leadership in terms of Risk Assessment, Scenario Planning, Emergency Procedures and Business Continuity. After this pandemic is over, our governments, employers and colleagues will need our skills like never before. Also, as leaders of the risk management community, many of you may be tasked to take the lead to assist your Government in fighting this deadly disease, whether at local, regional or national level. Through IFRIMA, we all are part of a global family of risk practitioners and we should assist one another in these trying times. Therefore, if you come across any problem that you do not have solutions to or that seems insurmountable, please do not hesitate to utilise the resource that is your own risk management bodies, the IFRIMA community, and by extension, all our colleagues globally. The world as we know it will never be the same. There will be many new risks after Covid-19, but also many new opportunities where we will be called upon to show the value of risk management. Those of us who have responsibility for insurance will also be severely tested; from dealing with belligerent claims staff where insurance cover for pandemics exists; through to dealing with some unscrupulous insurers trying to impose opportunistic premium increases. I wish everybody well in their own and their employers' efforts in dealing with Covid-19. Gert Cruywagen President – International Federation of Risk and Insurance Management Associations, Inc
Ver más >>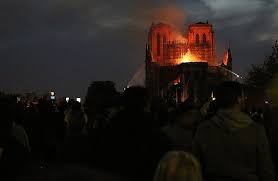 02 Oct 2019
ALLIANZ (2019) Stephen Clark - Juergen Wiemann
La Catedral de Notre Dame puede haber shockeado al mundo pero, para el mundo de los negocios, esto debería ser otro recordatorio de por qué el riesgo (fuego/explosión) es el causante principal de pérdidas
Ver más >>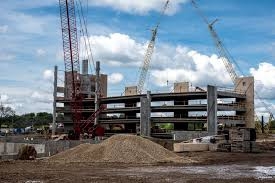 26 Sep 2019
El Seguro de Ingeniería es un tipo de seguro altamente especializado que cubre los más grandes proyectos del mundo. Tales proyectos son habitualmente de muy alto valor y pueden durar varios años.
Ver más >>
ASOCIATE. FORMA PARTE DE ADARA